Looking For Exterior Painting Services For Your Homes, Apartments or Offices? Hire Professional And Experienced Painter For Commercial And Residential Exterior Painting Like Exterior House Painting & Exterior Wood Painting in Abu Dhabi.
Exterior house painting is the most effective way to boost the curb appeal of your dull and old looking house. Premier Plus Painting makes it easier than ever to give your home a complete makeover without hassle, headaches, or worries. Our team of highly Experienced Exterior Painting Professionals at Premier Plus Painting delivers the highest quality results so you get a final product you can be truly proud of and that your Abu Dhabi neighbors will envy. We may bring new life to your property's exterior with our brush and paint. Experts at Premier Plus Painting have years of experience painting the exterior. Premier Plus Painting has a team of Professional Painters and Color Experts, who understand their art well. Whether it is interior paint, exterior paint, wall, or ceiling paint they will not let the painting be stressful for you.
Abu Dhabi Exterior Home Painting
Our highly trained and qualified painters at Premier Plus Painting always do their best to satisfy all our customer's needs for exterior home painting needs. The goal of Premier Plus Painting is to more than satisfy the customer by upholding our standards of excellence. We try our best to accommodate any special needs for each of our customers across Abu Dhabi. The team Premier Plus Painting paints and renovates all types of exterior home across Abu Dhabi, UAE. We are dedicated to providing our clients with prompt, professional, Quality Exterior Home Painting Services. From the simple basics to advanced techniques, our team knows the right coat of paint for your house. Our hope at Premier Plus Painting is that you will feel confident in our ability to meet all your expectations and know that you are always our number one focus.
Exterior Wall House Painting in Abu Dhabi
The exterior Wall Paint has to survive outside. It must bear the weather conditions and tackle adverse environments. The formulations of paint you use have to be enough outdoor-friendly. The Ideal Exterior Paint is the one that can resist cracking, chalking, and moisture. The team Premier Plus Painting has extensive knowledge in exterior wall house painting to protect the walls. We take great care in preparing what needs to be painted because we know if we didn't that you'd be calling us back to repair it. The Premier Plus Painting teams come highly recommended and can help with everything from pressure washing to painting selection.
Our Exterior Painting Services in Abu Dhabi
At Premier Plus Painting we offer the following exterior painting services across Abu Dhabi, UAE:
Exterior Painting Contractor
Abu Dhabi Commercial Exterior Painting
Residential Exterior Painting in Abu Dhabi
Premier Plus Painting's exterior painting services are unmatched in their ability to provide a quality paint job that also gives you access to ongoing support and expert painters. We continuously train and educate our exterior painters in best practices.
Abu Dhabi Exterior Painting Contractor
Premier Plus Painting is a trusted name in the painting industry across Abu Dhabi, UAE. The Premier Plus Painting teams are comprised of estimators, painters, and production managers dedicated to completing each job within your budget and timeframe. Premier Plus Painting is locally owned and operated by members of your community. What's more, we know paint and we know how to help you achieve the look you're striving for.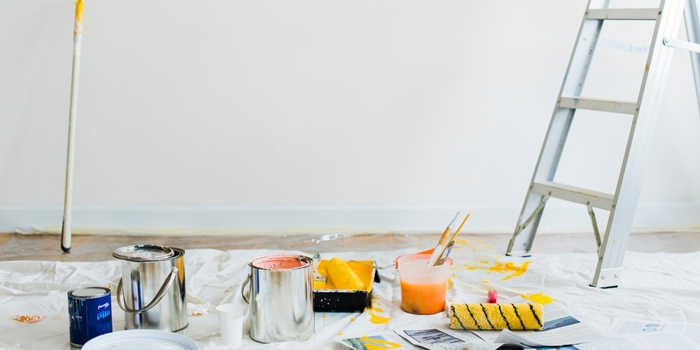 Commercial Exterior Painting in Abu Dhabi
At Premier Plus Painting we offer a wide range of Commercial Exterior Painting Services across Abu Dhabi handled with great care by highly skilled and experienced professionals. We get the job done right with high speed, quality, and precision. We meet the flexible needs of your schedule while minimizing disruption to your business. Our friendly, dedicated team is committed to meeting each of your unique needs, providing an exceptional product that will leave the interior and exterior of your commercial space looking beautiful for years to come.
Abu Dhabi Residential Exterior Painting
At Premier Plus Painting we have helped countless homeowners in Abu Dhabi to change the look and feel of their home, inside and out. Our residential exterior painting services use top-quality, premium products to guarantee a quality finish. Whether you are simply looking to Paint Your Home and freshen up its appearance or you wish to try something brand new, painting the exterior of your house will make it instantly stand out from the neighbors. If you are looking to sell your home, residential exterior painting is the fastest and most efficient way to raise the value of your house.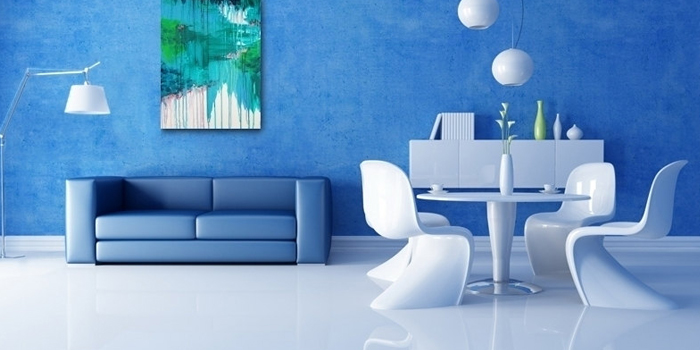 FAQs
What should I look for when hiring a painting contractor?
There are several key things to look for when choosing a painting contractor. At the very least, check to see if they are licensed, insured, experienced, and capable of completing work. Look for reputable companies with local references.
What kind of paint do you use for exterior painting?
We use only professional quality paints unless the customer requests a different brand.
Will you complete my job in a timely manner without interruption.
Yes. We schedule each job to be completed in consecutive days.
How long will my exterior painting job last?
Generally, an exterior painting job will need to be redone every 5-10 years. It is best not to put off your exterior painting until the house is badly peeling. When it gets to that condition, it will end up costing you more in preparation time and possibly dry rot repair work.