Premier Plus Painting is a Leading Commercial Painting Company in Palm Jumeirah. We Provide Commercial Industrial Painting & Industrial Coatings, Interior & Exterior Commercial Painting, Textured Coatings & Waterproofing.
We offer a wide range of commercial services handled with great care by highly skilled and experienced professionals. We get the job done right with high speed, quality, and precision. We meet the flexible needs of your schedule while minimizing disruption to your business. We provide a smooth, efficient experience from start to finish while handling each project with finesse and expertise at an affordable price Palm Jumeirah. At Premier Plus Painting our promise has always been that of Certainty – reassuring you, our clients, of our quality and expertise. We are currently scheduling on-site and remote discovery meetings to respect social distancing requirements. We look forward to providing you with the best experience possible while ensuring the health and safety of our community.
Palm Jumeirah Commercial Painting Contractors
Premier Plus Painting has been a trusted provider of High-quality Painting Services since 2002. With operations in Palm Jumeirah, we deliver a highly-personalized service to thousands of businesses and commercial properties annually. Our clients feel fully supported throughout the duration of the project and beyond, knowing that their commercial buildings are in the right hands. We offer a wide range of services in Paintings and Coatings, with expertise in many verticals; we will always be able to deliver exactly what you need. Premier Plus Painting business is independently owned and operated across Palm Jumeirah, UAE. Our local teams understand the specific needs of their area and deliver a highly-tailored service to each and every commercial client.
Commercial Exterior Painting in Palm Jumeirah
In Palm Jumeirah if you have a commercial property in need of Professional Exterior Painting Services, contact us today. We will provide a clear and timely estimate and get the job done quickly. Our team of Commercial Painting Specialists is committed to delivering a quality experience and professional results on every project, every time. We offer professional commercial painting services to a variety of business types and buildings, including retail painting, healthcare painting, hospitality painting, school painting, amusement and recreation facilities across Palm Jumeirah, UAE. We operate with precision and speed to make sure your project is completed to the highest standards in the least amount of time possible.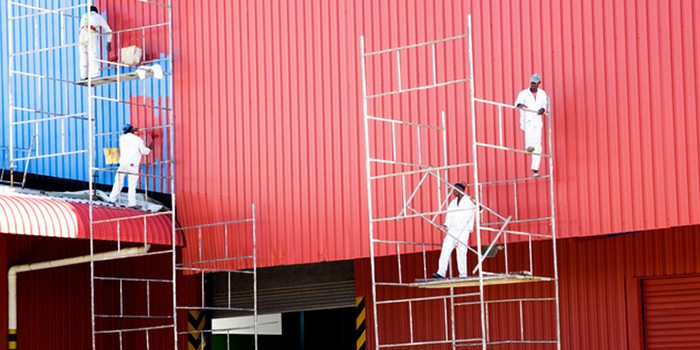 Our Commercial Painting Services in Palm Jumeirah
At Premier Plus Painting our commercial painting services in Palm Jumeirah, UAE include:
Palm Jumeirah Commercial Interior Painting
Palm Jumeirah Office Painting
At Premier Plus Painting our experienced and professional painters offer a service unique to your needs every time. Premier Plus Painting 's commercial painting services can take care of the many demands that come with a large scale project. Our commercial painting services are available year-round and we are ready to serve you 24 hours a day and 7 days of the week.
Palm Jumeirah Commercial Interior Painting
At Premier Plus Painting our team consists of experienced, licensed, insured, and bonded professionals who'll ensure you get the best Palm Jumeirah commercial painting services that suit your needs. We also use low-odor, quick-dry, and high-quality paints and the best materials for a quality paint job the first time. As the Best Commercial Painting Contractor in Palm Jumeirah and surrounding areas, we'll be in and out before you know it.
Office Painting in Palm Jumeirah
In Palm Jumeirah whether it's a single office or the entire office building, no job is too big or too small for the team at Premier Plus Painting. Our friendly, Professional Office Painters are ready to transform your space. Our goal is to minimize disruption, which means we'll work around your schedule so you can get back to business in no time. We offer color consultations and can work with you to pick colors that will boost productivity and work for space long term.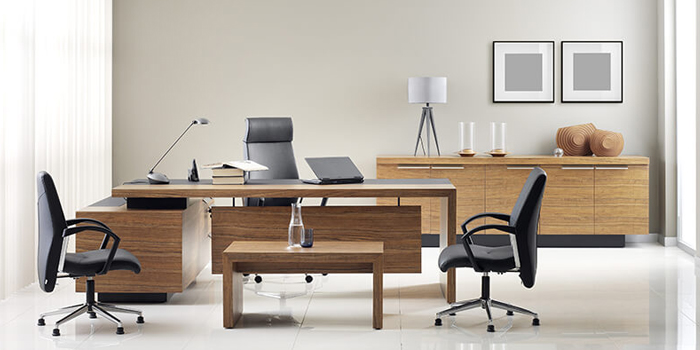 FAQs
What commercial painting services does Premier Plus Painting provide in Palm Jumeirah?
We provide professional painting for the interior and exterior of any UAE or Palm Jumeirah area business at any time of the year, including apartment complexes, condos, and commercial and industrial complexes.
What type of paint do you use?
Our experienced painters work with recognized suppliers. Premier Plus Painting can also recommend a variety of low fume, eco-friendly products.
Why hire professional commercial painters?
Hiring professionals for your commercial painting jobs is beneficial to you. Hiring a professional team means you and your workers can go about your jobs while someone else worries about the painting. Sometimes commercial painters will even come in outside of work hours to tackle the job. In this sense, it's very time efficient. Hiring professionals also means that your project will be done to perfection – this means proper preparation, proper application, and a quality finish.
When should I paint my commercial space?
When it comes to the exterior of your business, the climate around you can greatly affect how it looks. And every business owner knows that the appearance of the outside of your business can be the making or breaking point when it comes to gaining new customers.