We Are The Leading Supplier of Room Paint Services As We Provide The Best Room Painters For Your Bed Room Painting, Dining Room Painting & Living Room Painting. We Give You Dependable, Expert, And Best Painting Services Like 3D Room Painting & Room Wall Painting.
Premier Plus Painting provide competent room painting services. Our professional painters make sure never to disappoint you. You can contact us before booking an appointment. We also suggest Room Painting Designs and preferences. For our experts, customer satisfaction is our main priority. Our team of experts has many years of experience and training. If you want to decorate your room, then avail our services at very reasonable and affordable prices. Our painters will paint your room in significantly less time. The actual time depends upon the size and area of the room. But we guarantee you quick and efficient service. Premier Plus Painting make sure not to disappoint you.
Bathroom Ceiling Painting
Premier Plus Painting proffer the best bathroom ceiling painting services. Furthermore, you can avail our Bathroom Ceiling Painting Services by contacting us or visiting us individually. Our team of expert artists will never let you down and will make your bathroom ceiling more visually beautiful. Therefore, for us, customer satisfaction is our primary preference. Consequently, Premier Plus Painting achieved the best achievement. Customer's demands and requirements are considered foremost so that customers can have their Ideal Bathroom Ceiling Design. Moreover, we never compromise on the caliber and excellence of villa painting services. So, do not worry and contact us for availing of our services.
Room Wall Painting
Premier Plus Painting provide satisfactory and competent services. We always use high-quality paint material for room wall painting. Furthermore, Premier Plus Painting is reputable for providing the highest level of customer satisfaction. Premier Plus Painting provides 100% unique layout and color sequences for room wall painting. Moreover, we provide the Best Room Wall Painting Services to our clients with minimum range and the most suitable paint material. If you desire to make your room walls more charming and attractive, then feel free to contact Premier Plus Painting. You will not be disappointed for sure because we always try to provide the Best Room Wall Painting Services in less time to our clients.
Our Room Painting Services
The room painting services by Premier Plus Painting are very well known. Premier Plus Painting has earned many good reviews and has a reputable image. Here we suggest you All Painting Solutions which may use to change the internal look of your room. In services, we include room walls, bathroom ceiling, kitchen room, hall room, sitting room, and room decoration and painting.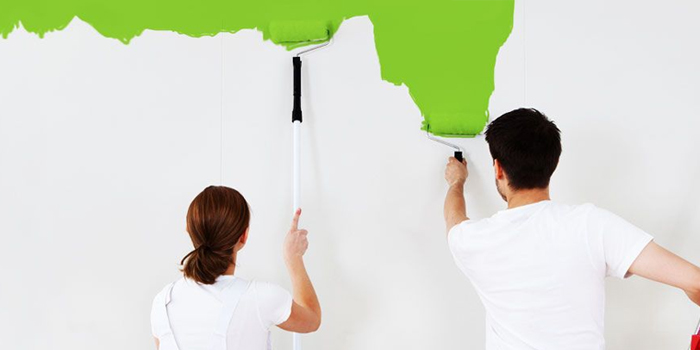 Room Interior Painting
Premier Plus Painting provides the most reliable room interior painting services. Our Expert Group Of Painters at Premier Plus Painting uses several different color combinations to paints your room more colorful and vibrant. Premier Plus Painting has earned excellent reviews from its former clients. For room Interior Painting Services, Premier Plus Painting have experienced and skilled painters.
Room Decoration Painting
Nowadays, everyone likes and prefers well-decorated rooms, whether it is physical decoration or visual. If you are looking for the best services for room decoration then visit Premier Plus Painting. At Premier Plus Painting, we always try to proffer our best services to clients. Moreover, our Decorators and Painters use specialized painting techniques to bring out fantastic and outstanding results.
Hall Room Painting
Premier Plus Painting provides the best hall room painting service at the most favorable prices. Our team of Expert And Professional Painters will paint your room with the best painting materials. We consider all your needs and necessities and then start working on the hall room. Experienced consultants at Premier Plus Painting also recommend the best styles and layouts for hall room painting.
Kitchen Room Painting
Premier Plus Painting kitchen room painting services will give your home a more Flourishing and Beautiful Look and it will become your ideal kitchen. For kitchen painting, you did not have to worry about the design and color combinations. We make sure to provide a versatile outlook to your kitchen in whatever style you ask for.
Sitting Room Painting
The sitting room is like a standard room for everyone at home. We usually entertain guests in the sitting room as well. So, the sitting room opts to be nice and well decorated. If you want to Beautify Your Sitting Room, avail Premier Plus Painting services at very reasonable and affordable prices.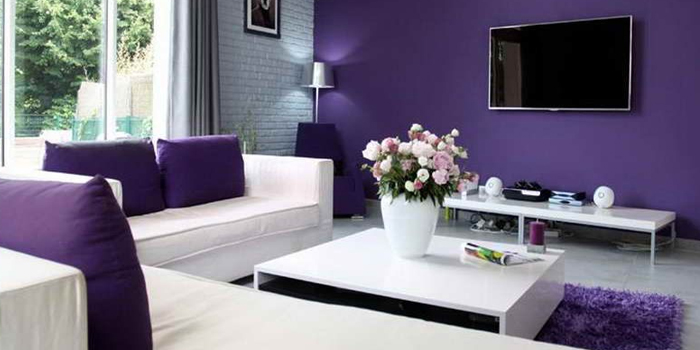 FAQs
Does Premier Plus Painting use a primer coat?
Before applying the first coat of paint, we prime to achieve specific performance objectives, like stain blocking and sealing patches for proper finish gloss or adhesion.
Is there a best time of year to do room painting?
Interior painting projects can be completed any time of year, but it's best to have it done BEFORE you absolutely need it.
Do I need to remove all curtains, paintings, and wall décor?
Our goal is to keep things as simple for you as possible. Our professional painters will remove curtains, paintings, and other wall décor prior to starting the job.
Will my carpets and flooring be protected while room painting?
During room preparation, carpets, flooring, and rugs will all be covered to ensure that paint doesn't come in contact with these items during the project